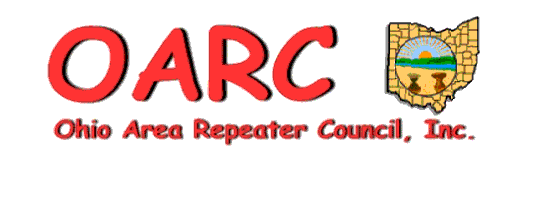 ---

ANNUAL MEETING
This year's Annual Meeting will be held on April 19th, 2014, 9:30 AM at the usual location, Universal Radio in Reynoldsburg, OH. A Newsletter and Ballot is available Here!
SPECIAL DAYTON 2014 ANNOUNCEMENT!
The OARC Booth will be in a NEW LOCATION for the 2014 HAMVENTION! The NEW LOCATION IS BA404!

About OARC

How to submit your request for coordination&nbsp&nbsp&nbsp



The 2012/2013 version of the OARC directory!&nbsp&nbsp&nbsp

Forms, info, etc.
Access Your SOR to Print, Sign, & Submit!
The OARC Constitution and By-Laws
Area coordinators and suggested PL/CTCSS tones
Find a coordinated repeater
A message from the Chairman
Need Help with Coordinates? Click Here!
You can e-mail us at: mail@oarc.com or click on the link below

Amateur radio related articles are welcome for publication in the OARC newsletter. Proper credit will be given to the author(s) of any articles. OARC reserves the right to edit for content and/or decline publication of any submitted manuscript. Previously published or copyrighted articles will not be printed without prior written consent of the author or publisher.
Submit any articles for consideration to the editor.
---
All page contents and graphics &copy 1998-2014, OARC, Inc.

Page Created by Russ, N8NPT
Page Updated by Jim, K8JK

The author of this page is a member of&nbsp&nbsp